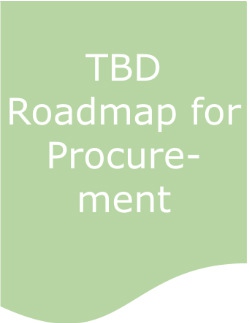 Date: June 2017
Language: English
Publisher: G3ict
Pages: 4-6pp
Download
This is a technical 'Roadmap' document intended for use by leaders interested in adopting the EN 301 549 standard in their country, e.g. at national standards bodies, national IT ministries, national procurement agencies, etc.. The document provides the steps for adopting the EU Standard ("Accessibility requirements suitable for public procurement of ICT products and services in Europe (EN 301 549)").
The document covers issues such as copyright, what to do if your government chooses to adopt the standard either verbatim or with changes, and more. The document provides links to the necessary forms and questionnaires that need to be addressed when formally adopting the EU Standard.
Please note that there is another high-level, more general roadmap for implementing the EU Standard. This roadmap can be found in the main G3ict guide that begins this Resource subsection.