An Easy Way to Understand the EN-Standard on Accessible ICT
Posted on October 04, 2017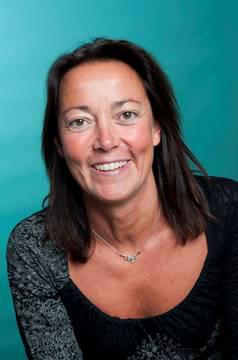 Standardisation is said to be "a sure way to lose friends and put family asleep". Sometimes it can seem like a thankless task, but when being involved in the development of the EN-standard on accessible ICT, I think most of us felt we were really making a difference. It took many years and the road through the Mandate 376 was anything but straight forward, yet here we are with a standard on accessibility requirements for public procurement of ICT products and services in Europe. The EN 301 549 standard is something to be proud of. However, many professionals; procurers as well as suppliers, express difficulties in using it.
Standards are seldom easy to understand, and this particular standard has both functional performance statements and technical requirements in it. That doesn't make it any easier.
At the same time, the new regulations around digital accessibility and the clear connection to the EN-standard as being the minimum requirements of both the European Procurement Directive and the Web Accessibility Directive, have a chance of very effectively increasing the level of accessibility.
That's why we at Funka have partnered with Microsoft to produce a series of videos in human language on how to use the EN 301 549. The aim is to make professionals aware of the standard and help them to use it.
The EN-standard is aimed for public procurement, but because the absolute majority of the ICT suppliers wants to sell to public sector, the chance is that they will make a step-wise transition into developing more accessible products and services, to meet the requirements. When that happens, the suppliers can of course choose to keep one accessible and another unaccessible version of each system updated, but that seems both stupid and unlikely. Probably, most of their offerings will sooner or later be accessible by default, which means that the accessibility will spread also to private sector.
With the series of videos, we hope to reach new audiences, who do not know accessibility from before. That is why we are trying to be very clear and combine the information with examples and illustrations. The objective is to use non-expert terminology as much as possible, and to walk the viewer through the whole standard chapter by chapter. We explain how to make most use of the standard and we describe the aim and give examples of practical use in the real world of each of the requirements.
The series of videos has been very successful and is widely used by government agencies, suppliers and universities throughout Europe, Australia and South America. To meet the demand, we are currently translating the captioning of the videos into ten European languages. Of course, the videos are freely available for anyone to use, as long as the usage is not commercial.
I truly believe procurement to be one of the most powerful ways to increase accessibility.

Let's make it happen!
Susanna Laurin
CEO, Funka