Legal Tech for Access to Justice: A G3ict Interview with Nicole Bradick
Posted on May 31, 2018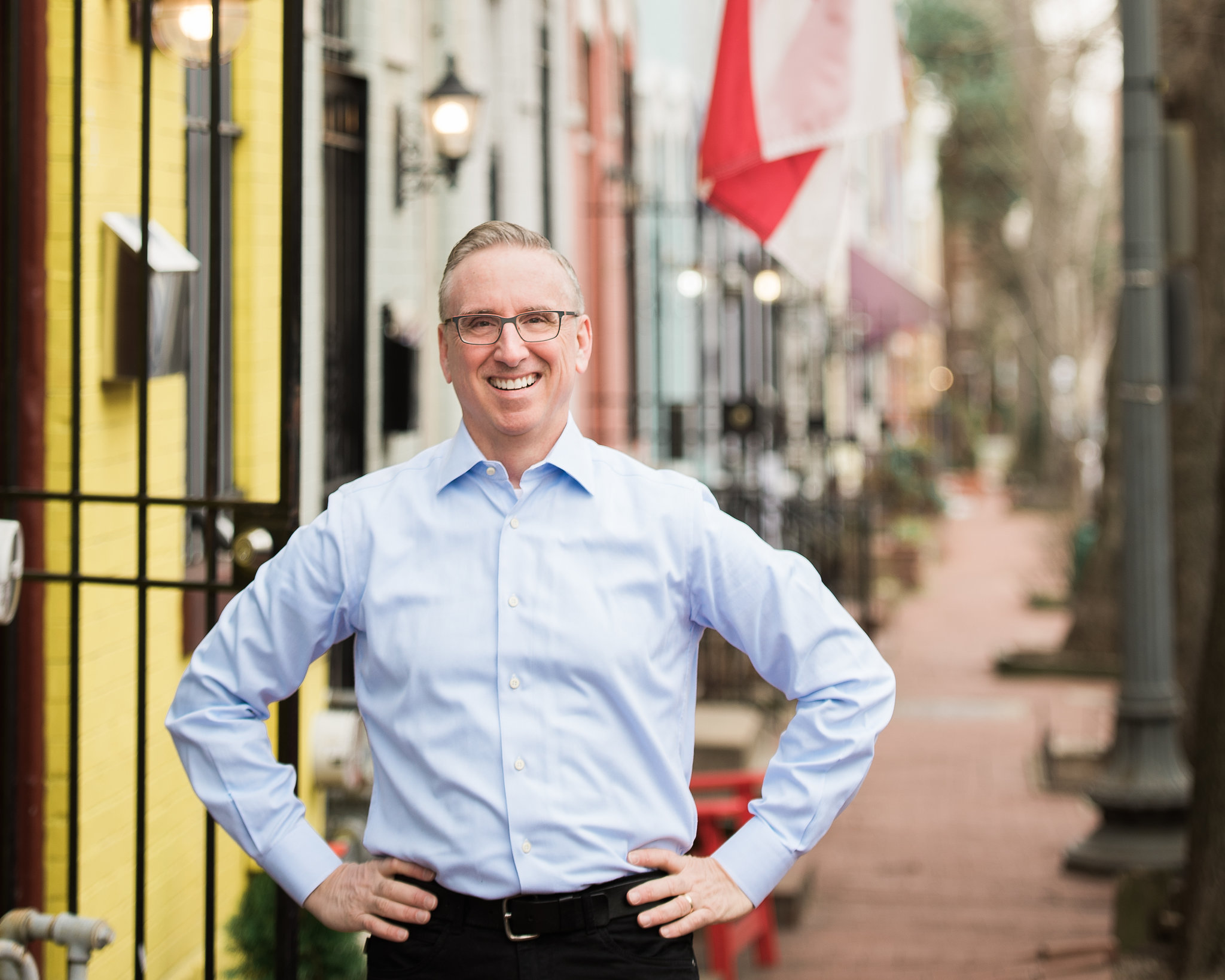 Vice President for Global Strategy and Development, G3ict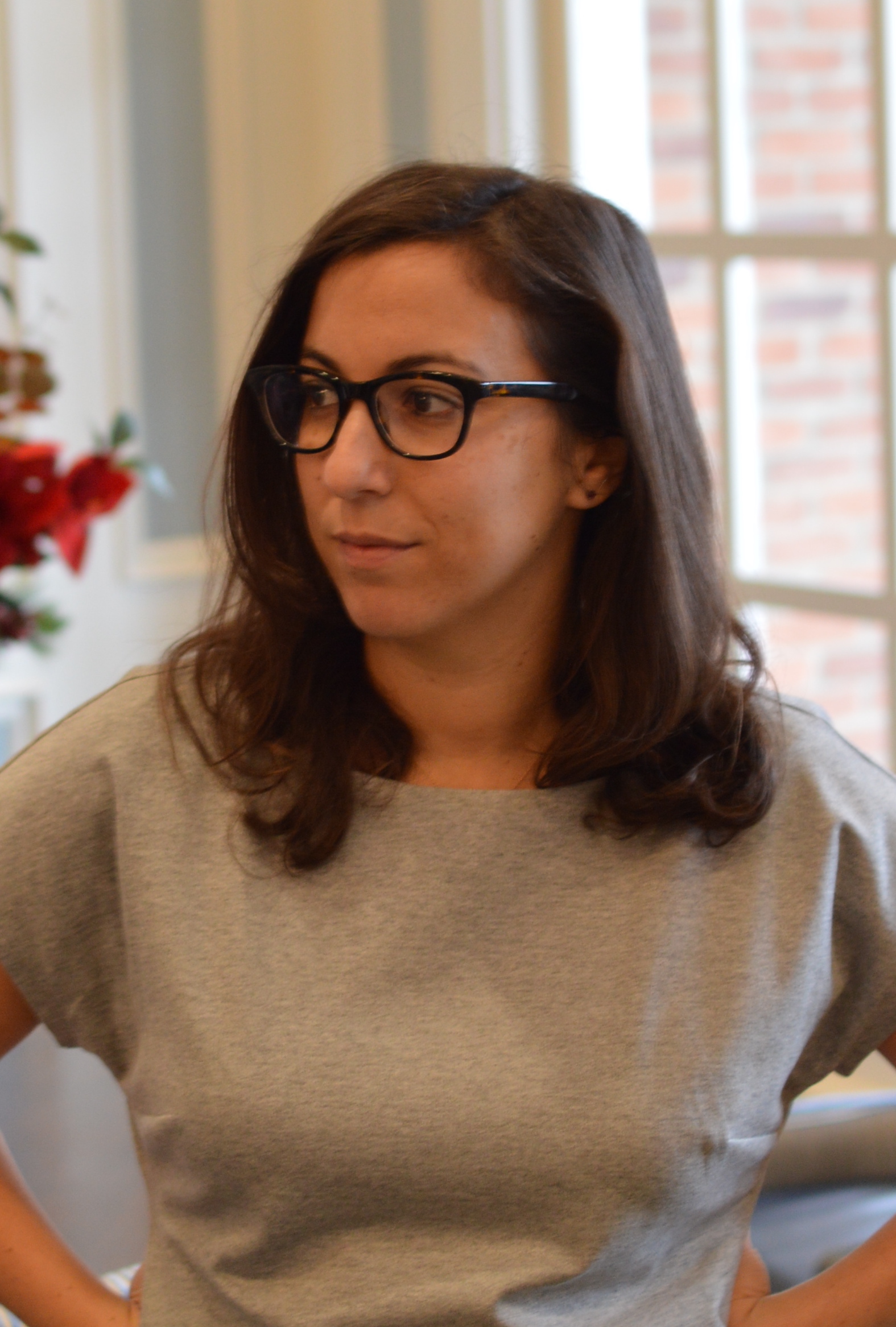 Founder and Chief Executive Officer, Theory and Principle
Like many other areas of society, courts and justice systems are increasingly turning to technology for cost savings and to be more efficient. These digital transformations are directly related to inclusion and access to justice for persons with disabilities. Recently, James Thurston, G3ict's Vice President for Global Strategy and Development, chatted with a leader in the legal technology sector and someone with a strong commitment to digital inclusion.
Nicole Bradick is the Founder and Chief Executive Officer at Theory and Principle, a legal technology product design and development firm. Nicole and her team work with clients to create custom web and mobile applications exclusively related to law and justice.  Their core mission is to improve legal systems through smart design and seamless digital experiences. Prior to founding Theory and Principle, Nicole led the product team that built a number of groundbreaking web applications in the legal industry, including Hate Crime Help, Veterans Legal Checkup, ABA Blueprint, and LawHub. Nicole has been published or featured in the Washington Post, the Boston Globe, the ABA Journal, Venture Beat, and more. She has spoken at countless global legal and technology events, including South by Southwest, Reinvent Law, and ABA TECHSHOW. For her work in this area, Nicole was named a 2012 ABA Journal "Legal Rebel" and was named to the Fastcase 50 list of global legal innovators in 2014.
James: Nicole, your firm builds legal technology. Are you seeing a digital transformation happening in legal and justice systems?
Nicole: The legal industry is a bit slow to catch up with other industries, but yes, over the past decade or so we've been seeing the use of technology to increase efficiencies, automate where possible, and allow for more self-service by consumers. Most legal systems are not well-functioning machines and technology can be leveraged to help consumers navigate the system and self-advocate, help lawyers better and more effectively practice law, and help governments to improve their processes, systems, and offerings to the community.   We work with a broad range of clients, from law firms and legal tech companies, to legal aid organizations and foundations interested in justice-related issues.  There is a lot of opportunity for improvement using technology across the entire legal ecosystem. 
James: One area of focus for Theory and Principle is to build technology solutions to support access to justice for all. Can you describe the role that technology play in this area?  
Nicole: A big part of our issue with access to justice in the US is not just that lawyers are expensive, it's that people don't want to work with lawyers.  There is a strong do-it-yourself mentality when it comes to legal help, often leaving people with no meaningful legal support in what can be a complex and confusing system.  Other circumstances cited for not wanting to work with lawyers include a desire to simply ignore the problem, or a lack of understanding that a life problem is a legal problem at all. Technology has the ability to make an impact in all these areas. Technology can be leveraged to make lawyers more efficient, allowing them to serve more clients at a lower rate.  For example, if lawyers have document automation technology that allows them to quickly fill out basic forms (like immigration forms, for example), the lawyer can focus instead on advising the clients. That time saved allows the lawyer to charge less to the client for the advice, making it cheaper to engage a lawyer. Technology can also be leveraged to help people understand their legal rights and whether they might have legal issues. For example, at my previous company, we built an application to help veterans discern if they have legal issues. The app walked the user through a bunch of questions about their lives (employment, housing, and family), and at the end raised some possible legal issues for that user based on their answers.  For each issue, the user is also provided with specific action steps to help address the issue. For those who want to represent themselves in a matter, technology can help people advocate for themselves in systems that were typically designed by lawyers for lawyers. This last part is critical and includes using technology to help people assemble legal documents online, understand legal processes, and put on a case in court if that becomes necessary. 
James: G3ict has recently engaged the United Nations on the topic of people with disabilities and the barriers they face to justice. How can technology help?
Nicole: Access to Justice is a major issue for everyone, but even more so for people with disabilities. The latest data from the Legal Services Corporation indicates that 86% of civil legal needs facing low-income Americans receive no meaningful legal assistance. In the US, 80% of low-income people with disabilities experienced at least one civil legal issue in the past year and receive inadequate legal help for 87% of those issues. We can use technology to provide people with disabilities with accessible online information about their legal rights and tools for self-help, to make courts more accessible by the creation of virtual courts, to allow for online dispute resolution, and more. Many of these solutions can be developed using well-designed software with simple technologies.  However, the growth of machine learning promises to create greater opportunities to use more complex technologies for more advanced solutions.  Imagine, for example, the use of a cognitive system that can interpret images being presented to a juror in real time and describe them in a neutral way, or an app to help a visually impaired user navigate the courthouse and courtroom. 
James: How can court systems and municipalities communicate to solutions providers like you that they value and want an inclusive solution.
Nicole: Any purchaser of technology should always be explicit in an RFP about the type of accessibility that you expect.  For example, indicate specifically that you expect the product to be fully usable on screen readers (including images and video), fully usable without a mouse, and comply with standard color contrast and readability best practices.  A major issue for software developers is that many budgets don't include a sufficient amount of funding for designing with accessibility in mind and for testing with users across a range of disabilities. Being sure to carve out a specific piece of your budget for this work would be extremely useful and will avoid vendors cutting corners. Another issue is to be sure you have enough in the budget for long term maintenance. Any little change, like a browser update, can break the accessibility of a web-based application. 
James: What can legal technology firms like Theory and Principle do to make sure they are not excluding people with disabilities from using their technology solutions?
Nicole: The key is to involve a wide range of people with differing abilities in the design process.  It's very easy to unintentionally insert bias when designing and building technology if you don't include and/or test with a wide range of users. One way of doing this is to involve users with a range of disabilities into the design process early. If you're doing a workshop with stakeholders to flesh out what a product should look like, that would be a good point to invite in community members with disabilities who could be users. Also, be sure that you test the product with individuals with hearing and vision impairments and other disabilities that may affect a user's experience with the software.   Principles of universal design should guide technology development, understanding that the more inclusive your design is, the easier your technology will be for all users.  For example, an important part of the effort to build access to justice technology involves explaining complex things in a simple way.  Writing plain language content and including visuals to explain complex issues is not only useful for users with cognitive disabilities, but also for users with limited English proficiency or limited education.  Using graphic visuals, while useful for some users with disabilities, also creates a more enjoyable experience for all users. 
James: What advice would you give to solutions providers who don't have experience with accessibility and want to get started?
Nicole: The first thing to do is to spend some time familiarizing yourself with the Web Content Accessibility Guidelines, available at https://www.w3.org/TR/WCAG21/ as well as the European standards for accessibility for any public procurement of ICTS, available at http://mandate376.standards.eu/standard -- this is an imperative now for any solutions provider, but it's not the end of the story. If we're building tools for justice, we need to think even broader about accessibility. For example, the law and its attendant processes are hard for anyone to understand and trying to explain complex ideas using plain language can be essential for users with cognitive disabilities. Fortunately, AI-powered language analytics tools make this easy to accomplish. 
#G3ict #BuyICT4All #Procurement #DigitalInclusion #DigitalTransformation #ProcurementWithPurpose #Accessibility #A11y #AccessToJustice #A2J #WebContentAccessibilityGuidelines #WCAG2.0 #Southwest #ReinventLaw #ABATechShow #HateCrimeHelp #VeteransLegalCheckup #ABABlueprint #LawHub @NicoleBradick @theoryprinciple