Why your company needs to procure accessible technologies now: Global expert shares her insights
Posted on June 19, 2017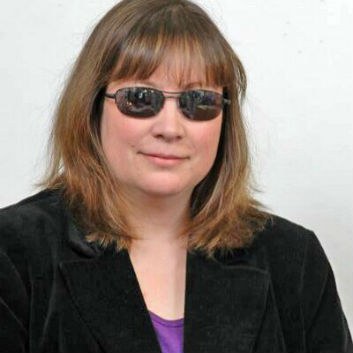 Director of Public Policy, AT&T Services Inc.
To buy or not to buy is not the question. All companies need to update to stay competitive. Cost is a factor. So, how does accessibility fit into a company or organization's long term plans? Is usability just a catch phrase? How can incorporating both improve your bottom line?
In the United States, and many other countries, laws and regulations can make offering accessible products and services a competitive advantage. Government agencies must use accessibility and usability part of the purchasing decisions because of Section 508 requirement. Companies want to support Diversity. Diversity is not just hiring and retaining people with disabilities but also providing equal opportunities for advancement. Under the Americans with Disabilities Act, employers must provide reasonable accommodations and that means more putting in wheelchair ramps. Company websites must provide equal access for customers with disabilities.  This means companies must provide access to information and communications systems by people with a range of disabilities. In today's fast pace of technological change, providing a reader or interpreter is not enough.
It all starts with procurement. Purchasing products and services that are accessible and usable can help companies welcome customers with a range of disabilities and ensure that the company is in compliance with accessibility laws and regulations. This saves the company money by adding accessibility features in customer care, improving the usability of websites improving customer experience and by avoiding costly retrofits. More importantly, it means customers, (individual, corporate, and government) will be able to access information about your products and services, receiving efficient customer support and, simply put, are able to buy your products and services. Fortunately, while different countries, and even states or provinces, may have different requirements for purchasing accessible products and service, organizations like G3ict and the W3C can provide helpful resources to help companies understand how accessibility and usability of information and communications systems, including technical specifications can be incorporated in procurement processes.
Some basic consideration developing good procurement processes may include:
How can accessibility and usability requirements be added to the RFP process?
How can accessibility claims be validated?
After the purchase is made, what company support systems (e.g. help desk, on-link hints, chats, etc.) are in place for employees or customers with disabilities who use assistive technology?
If a company needs help to understand the nuances and complexities of purchasing accessible and usable products and services, employees can develop expertise through training offered by IAAP as well as a range of on-line courses and webinars addressing specific elements such as web design. The USBLN has a program called Going for the Gold, which can assist your entire company with systemic changes including identifying training opportunities. Of course, IAAP also provides systemic assistance with technology expertise, certification exams on web accessibility, professional development as well as a career center for posting job announcements to help companies hire experts in accessible and usable technology.
The resources are out there. The expertise exists. To buy or not buy accessible is the question. To serve customers with disabilities better, to employ a diverse workforce and to avoid costly retrofits, buying and maintain accessible and usable technology is the answer.