Lourdes Arreola Prado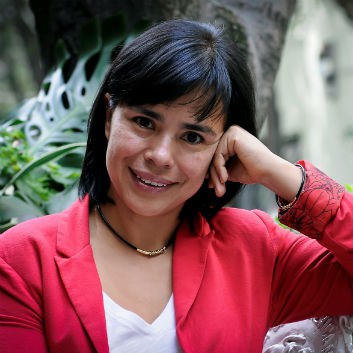 Inclusion and ICT accessibility consultant
Lourdes Arreola Prado is an inclusion and ICT accessibility consultant. The founder and director of Linkenium, a project that looks to accompany companies and organizations in the construction of their INCLUSIVE ENVIRONMENTS. Ms. Arreola is acting as representative in Mexico for G3ict and is part of CBM (Christian Blind Mission International) International network of inclusion consultants for Latin America.
She has participated as a speaker on these subjects at different national and international forums: m-Enabling (Washington D.C.), Dialogues for Inclusion (Bolivia); AMEVER Congress, AMTM Congress, among others.  As specialist on inclusion topics, has deliver consulting services and several workshops at various companies and organizations including: NGOs, Airports, Government Organizations and Business from diverse sectors.
Lourdes received the State Award against Discrimination 2015 granted by the CODHEM, for those promoting equality and non-discrimination at the workplace. Selected in 2014 by the WOMEN's FORUM as one of the role model women for their campaign "She's a Leader" in the frame of the Forum's 10th. Anniversary and, voted in 2013 as one of the eighteen finalists worldwide at the Cartier Women's Initiative Awards.