Getting to know the technical requirements relating to Information and Communication Technology (ICT) and public procurement activities is a typical first step. Inevitably there is a next step that is necessary to bring about actual change, and that is convincing others in the organization that this is an idea worth pursuing. Accessibility-focused individuals and teams have to convince their peers, their subordinates, and the executives who steer policy and organizational culture.
Guidance in 'communicating the case' is fairly new in the field of IT accessibility. In this section we begin with two recently developed resources, and we anticipate that more will follow in the coming months and years.
The resources in this section have been developed on IT accessibility and digital conclusion in general, but the materials are directly relevant to and can be used by those who are working directly on public procurement policy activities.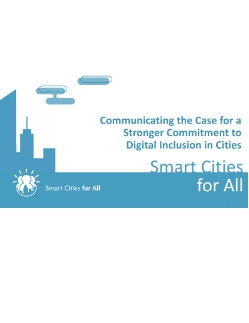 By: G3ict and World Enabled
May 2017 | English | Pages: 30
IT Accessibility and Digital Inclusion are concepts that have been widely developed in research and practice domains over the past decades. You may be convinced of the need to adopt...
---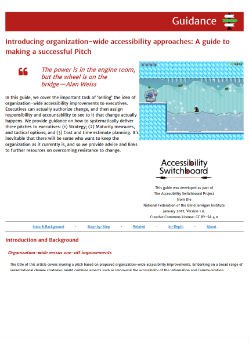 January 2017 | English | Pages: 10
A common job term heard in the accessibility field is that of 'accessibility evangelist'. This is usually a person (and sometimes a small group) that has a passionate belief in the need for...
---
Next Resource Subsection: Other Resources